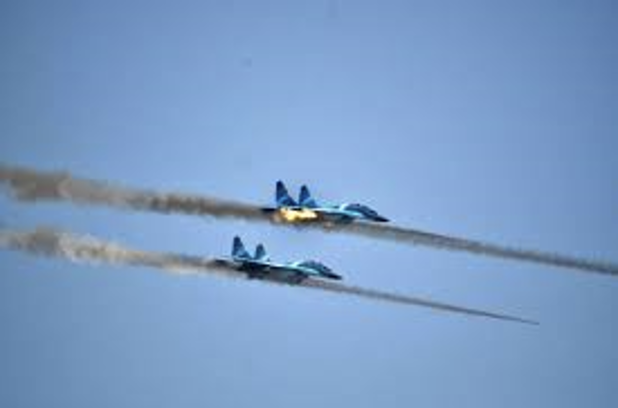 At least 13 civilians including a child were killed and many others wounded in the military council's aerial bombardment on Waylu village in Matupi Township of Chin State with two jet fighters, officials of Chinland Defense Force (CDF)-Daai said.
Lay Pyay, Battalion Commander of CDF-Daai said: "The bombardment has resulted in many casualties as the weapons landed and exploded at the center of the village. Our members are inspecting the incident. According to the latest information, 13 people died. We have not got the exact number of the wounded yet. Children and women are also killed."
At 7 pm on 15 November, the military council bombarded Waylu village with two jet fighters. It resulted in the casualties of civilians and the destruction of many civilian houses.
Almost all people including a five-year-old child from a family died.
The number of those killed in the aerial bombardment has reached 13. The news has emerged that two of them are AA members. We can't confirm it, officials of CDF-Daai said.
"Yesterday, the army's two jet fighters dropped bombs alternatively. The number of deaths may increase as many people are wounded. We find it difficult to send the wounded to the clinics and hospitals," Salai Ai Bat, General Secretary of CDF – Daai said.
Wailu village located in Matupi Township bordering Paletwa Township is under the control of CDF-Matupi.
Wailu village has nearly 60 households. It is a strategic village for the movement of armed forces and for communication and logistics routes.
Not only the Arakan Army (AA) but also CDFs use the village as logistics routes.
Sent by KMG