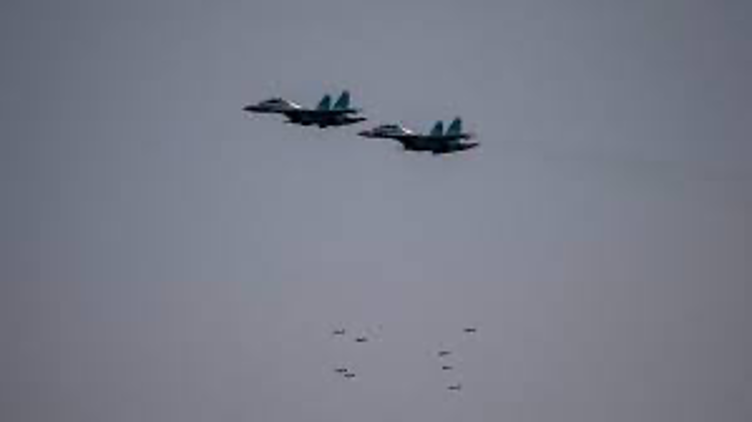 The military council has conducted 1,427 airstrikes since the military coup, according to a report by Nyan Lynn Thit Analytica, an independent research group.
Airstrikes are occurring every three days on average.
Sagaing Region, Karen State and Karenni State have experienced the airstrikes the most, the report says.
Karen State tops the list of airstrikes with 322 times, followed by Sagaing Region with 195.
According to the research paper, the military council has been using air strikes against the People's Defense Force (PDFs) and Ethnic Armed Forces (EAOs) year after year.
The military council conducted 153 airstrikes in 2021, 820 times in 2022 and 454 times till May, in 2023.
As a result of the military council's airstrikes, innocent civilians have also been killed, and not only religious buildings, but entire villages have been burned to the ground.
The airstrike in Pazigyi village, Kanbalu Township of Sagaing Region has resulted in the most casualties.
At a press conference in October, 2022, the National Unity Government (NUG) said it had received air defense systems.
Sent by Shanni Voice