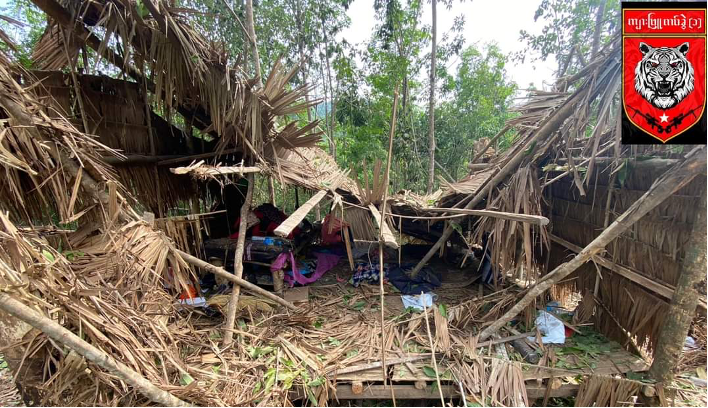 Residents in the resistance stronghold of Ye Township in Mon State are growing fearful of possible bombings as the military council has increased flights into the township in recent days.
Locals report that the regime's air force has been conducting flights into the northern and southern parts of the township almost daily.
"These days military planes are flying, and people are worried about when they will come and drop bombs. Because there are frequent skirmishes in the area," said a Ye resident.
The regime had bombed Wah Pa The village in Belamu village tract and a People's Defense Forces (PDF) camp near the village on 7, 8, and 10 May. The airstrikes killed three PDF members and injured four others, according to the resistance group's statement.
In addition, the junta's bombardments wounded some residents, damaged houses in Wah Pa The village, and forced hundreds of people in northern Ye to flee to safety.
Sent by IMNA.