Myanmar Peace Center
https://www.facebook.com/pages/Myanmar-Peace-Center
https://www.facebook.com/pages/Myanmar-Peace-Center
Secretariat for the Myanmar Peace Committee and reports to the President's office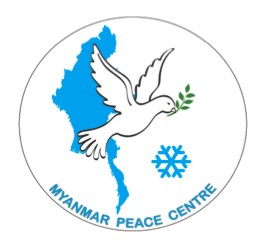 ​Opened: November 3, 2012
Headed by: Aung Min (President's Office Minister)
Run by: Soe Thein (President's Office Minister), Khin Ye (Home Affairs Minister)
Kyaw Yin Hlaing (Myanmar Egress), Hla Maung Shwe (Myanmar Egress), Aung Naing Oo (Vahu Development Institute), Dr. Min Zaw Oo (Academic), Kyaw Soe Naing (Myanmar Egress)
Staff: About 120
Email: [email protected]
Website: http://www.myanmarpeace.org/
Address: No.11, Shwe Li Road, Kamayut Township, Yangon, Myanmar (11041-11044)
Phone: +95 1-230 4168

View MPC in a larger map

Myanmar Peace Chronicle
facebook:https://www.facebook.com/myanmarpeacechronicle

The MPC was originally reported to have opened in July, 2012 on U Wisara Road. It was actually opened on Nov.3, 2012 with a start-up fund of EUR 700,000 from the European Union (a member of the PSDG) and four houses provided by the Myanmar government. The opening ceremony was attended by the European Commission (EC) President Barroso. The centre has been actively organizing seminars and workshops on confidence-building and peacemaking. However the MPC is officially scheduled to open in March, 2013. At that time more information about its structure and activities will be publicized.

The Government of Myanmar opened the Myanmar Peace Center (MPC) in Yangon as part of an agreement with the Norway-led Peace Support Donor Group. It was established to assist the Union Peace-making Central Committee and the Union Peace-making Work Committee for the peace process. It coordinates all peace initiatives and acts as a one-stop service center for donor governments and international non-governmental organizations (INGOs) that want to support the peace process. In addition, it will serve as a platform for government officials, members of ethnic militia groups, civil society organizations, international donors and INGOs to meet and negotiate.

​Vision

The Myanmar Peace Centre plays a key role in the development of a peaceful nation inclusive of Myanmar's ethnic diversity.

​Mission

To contribute to sustainable peace and an overall political settlement to the benefit of all the citizens of Myanmar.
The Myanmar Peace center achieves its mission by providing policy advice and strategic level guidance as well as coordinates government activities in five key areas:

Ceasefire negotiations and implementation
Peace negotiations and political dialogue
Coordination of assistance in conflict affected areas
Outreach and public diplomacy
Mine Actions

MPC Technical Team

1) U Hla Maung Shwe, 2) Dr. Min Zaw Oo, 3) U Aung Naing Oo, 4) U Nyo Ohn Myint

​Phase 1: November 2012 – February 2013

​Specific Objective 1 – Effective monitoring and implementation of ceasefire agreements is ensured.
Specific Objective 2 – Consult with wide range of stakeholders to develop a plan for political dialogue.
Specific Objective 3 – Peacebuilding activities build confidence in the ceasefire agreements and in the longer term political process
Specific Objective 4 – Build widespread public understanding of the peace process
Myanmar Mine Action Centre (MMAC) is designed to complement efforts to achieve the specific objectives, as a specialized project for humanitarian demining under the peace process.

Phase 2: March 2013 to August 2014
Foreign Donations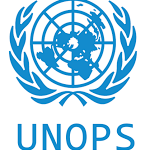 United Nations Office for Project Services: US$ 477,426Project Duration – 01-Feb-2013 to 30-Apr-2014: On behalf of the United Nations Peace Building Fund and at the request of the UN Country Team and the Resident Coordinator, UNOPS is procuring vehicles, communications and office equipment to enable the day-to-day operation of the Myanmar Peace Center.
(See more -UNOPS is providing procurement support for the acquisition of vehicles, communications equipment and office equipment to assist the establishment of the Myanmar Peace Centre (MPC). The MPC has been established by the Government of Myanmar to serve as the Secretariat of the Union Peace-making Central Committee and the Union Peace-making Work Committee's activities. The aim of the process is to contribute to a sustainable peace and overall political settlement to benefit all of the citizens of Myanmar. The MPC will serve as the Myanmar government's focal point for international partners and civil society organizations on issues related to the peace process. The European Union is funding a separate infrastructure component. The funding for the procurement activities described and being undertaken by UNOPS, essential to the successful and quick set-up of the MPC, have been provided by the UN Peacebuilding Fund's Immediate Response Facility.) https://data.unops.org/Index.htm#SegmentCode=ORG&FocusCode=DATA_PROJECTS&EntityCode=PROJECT_ID&EntityValue=00085835##SectionCode=OVERVIEW
European Union: EUR 700,000

November 3, 2012: EC President Barroso and Aung Min signed a joint declaration at the Myanmar Peace Centre (MPC) to promote dialogue between all those concerned in Myanmar's ethnic peace processes. The EU funds the MPC's start-up with EUR 700,000, to be followed by a sizable package later this year, also benefitting ethnic communities. In 2013, the EU will contribute a total of 30 million to Myanmar's ethnic peace process.

Japan: US$1,210,524

March 25, 2013: H.E. Mr. Mikio NUMATA, Ambassador Extraordinary and Plenipotentiary of Japan to the Republic of the Union of Myanmar, and U Kyaw Soe Hlaing, Executive Director of Myanmar Peace Center (MPC) signed a grant contract US$1,210,524 at the Embassy of Japan under the Grant Assistance for Grassroots Human Security Projects (GGP) Scheme. The Government of Japan will provide the MPC with more offices, meeting spaces as well as furniture and electric materials. (read more)

Foreign Visits

April 17, 2013: Union Peace Making Committee members observed peace activities in Switzerland, United Kingdom as well as Ireland and the United States of America on a two week trip. Union Minister Aung Min, Union Ministers Khin Yi and Win Tun, Deputy-Attorney General Tun Tun Oo and members from Myanmar Peace Center.
In the United Kingdom the delegation met with former British Prime Minister Tony Blair, Foreign Secretary William Hague and other UK officials to discuss Myanmar's peacemaking efforts.
---
Statements
Aug 11, 2015 – President Thein Sein sent an invitation letter to EAOs for NCA signing
Aug 17, 2014 – NCCT-UPWC joint statement released after ceasefire talks on 17 Aug 2014 – Bur
Aug 17, 2014 – NCCT-UPWC joint statement released after ceasefire talks on 17 Aug 2014 – Eng
Mar 10, 2014 – A Joint Statement of NCCT and UPWC on Nationwide Ceasefire Agreement-Bur
Mar 10, 2014 – A Joint Statement of NCCT and UPWC on Nationwide Ceasefire Agreement-Eng
Dec 21, 2013 – Govt explained about Car licenses treatment for NSAGs
An interview with minister Khin Yee for immigration law in 7 days news
An interview with Dr Salai Ngun Kyone Lainin 7 days news
Nov 24, 2013 – An interview with U Aung Min
Nov 04, 2013 – Government and Military proposed points in Myitkyinar meeting – Bur
Nov 04, 2013 – Government and Military proposed points in Myitkyinar meeting – Eng
Oct 10, 2013 – MPC released a statement for KIO and Govt talks on 8-10 Oct