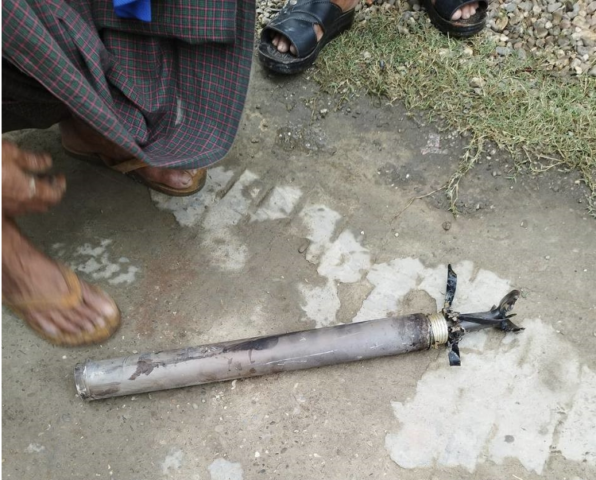 Tens of thousands of people have been fleeing to safety since 16 November due to the military council's constant shootings by helicopter and Navy's shelling in Pauktaw Township in Arakan State.
Some locals from Panthee, Bawan, Ward-1,2 and 3, Botahtaung and Chaungphyar wards are trapped and are in need of emergency aid.
It is difficult to know the exact number of trapped persons, and according to those who are trapped, there are hundreds of trapped people. This includes the people with poor health.
"I would like to request relevant social organizations to make affiliation in order to help the trapped people. Now we can't go outside. Soldiers shoot the people when they see the people," a trapped person said.
Currently, a person who is trapped in a ward in Pauktaw said that it is difficult to go outside because the military council has taken up positions in all parts of the town.
"I didn't think we would face such a bad situation. Now we can't leave the town. I heard soldiers have closed the entries and exits of the town. I don't dare to go outside," he added.
When Development Media Group (DMG) contacted Maj-Gen Zaw Min Tun, spokesperson of the military council to seek the comment about the news that soldiers have taken positions in Pauktaw and are firing shots at locals, no reply was received.
On 16 November, the military council's heavy shelling and shootings resulted in at least 20 civilian casualties in Pauktaw.
According to the current situation, tension continues to mount between the military council and the Arakan Army (AA) in Pauktaw. The military council has detained more than 100 locals at Lawkahtikepan pagoda.
Sent by Aung Htein (DMG)