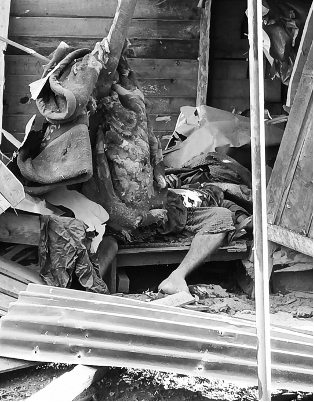 The Myanmar military has carried out airstrikes, fired artillery shells and shot at people in Loikaw, Karenni (Kayah) State, resulting in the deaths of 14 civilians on 14 November alone, said U Banyar, founder of Karenni Human Rights Group (KnHRG).
"We can confirm that at least two families were killed. In the case of one family, the mother and daughter were killed by gunfire. In another case, the mother and her two children were killed when Poezarchan (village) was hit by artillery shells. These are the two cases of families who were killed yesterday alone," U Banyar said.
The deceased are between 8 and over 70 years old, and these are two families killed, he said.
U Banyar said the civilian casualties were due to indiscriminate attacks by the military council.
A resident of Loikaw said, "Children have died, some have lost their limbs. There is no way out. They shoot indiscriminately. Even if we try to escape, we could get shot. If we don't flee, we could get killed by heavy weapons and airstrikes like this"
U Banyar added that civilian casualties could increase because the military council troops are shooting at people on the streets and blocking roads out of the city.
"What we want to say is very simple. We know that civilians can get hurt when there is fighting. But there are also ways to prevent civilians from being hurt. In particular, the actions of the military council have violated international law, which provides for minimizing the impact of their operations on civilians, and that is why this is happening. For example, one of the worst consequences is that people are prevented from fleeing Loikaw and their escape is blocked," said U Banyar.
Of the 14 people killed in one day on 14 November, seven were killed by heavy weapons, three by gunfire and four by airstrikes, according to a list compiled by the Karenni Human Rights Organization. Seven others were injured, it said.
The military council responded to Operation 1111, launched in Karenni State on 11 November, with excessive firepower, including air and artillery strikes, killing more than 38 civilians and injuring about 30 people.
Sent by Kantarawaddy Times.