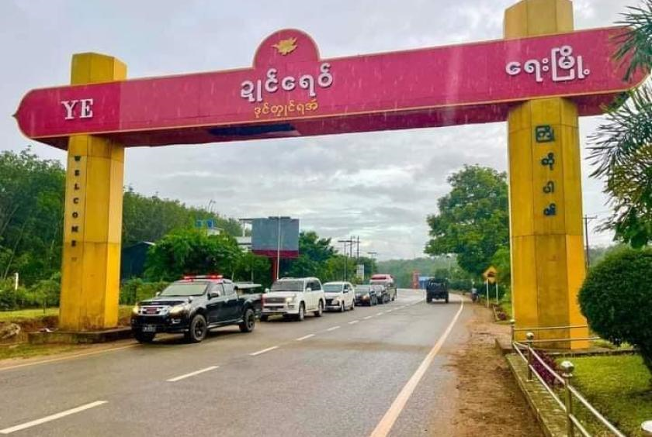 Some residents of Ye in Mon State who were detained by Myanmar's military council are suffering from mental health problems after their release and are seeking treatment, according to victims and people close to them.
In addition, the junta's Light Infantry Battalion 588, based in Mawtkanin, Ye Township, have illegally detained civilians and demanded large amounts of money for their release, according to locals.
While those who can pay are not physically abused, some who could not pay were mistreated before their release and are now psychologically distressed and seeking treatment, said a relative of a released detainee.
"One released detainee I know is no longer normal because they (junta soldiers) tortured him during the arrest. Now he is being treated by doctors, including undergoing X-rays. This is very expensive. He can't sleep at night, he just walks around. His mind is not normal anymore. We don't know exactly how he was tortured," the relative said.
Locals report that most of those detained by the junta are farmers who demand 1 to 4 million kyats per person for their release. Some are also arrested to be used as human shields.
One Yay resident said locals are concerned about having to pay for the release of those detained by the military council.
"They are demanding one million kyat per person. Some even demand 4 million kyat. If you can't pay, you negotiate and pay a little less. Most of them were arrested while working on farms," he said.
According to released individuals, the military has threatened them not to post on Facebook that they must pay for their release or talk to the media about it.
In addition to illegally detaining civilians and extorting money in Ye, where martial law has been declared, the junta is also arresting people for alleged links to armed revolutionary groups, according to locals.
Fighting between the junta and local resistance forces continues to increase in Ye Township.
Sent by IMNA.