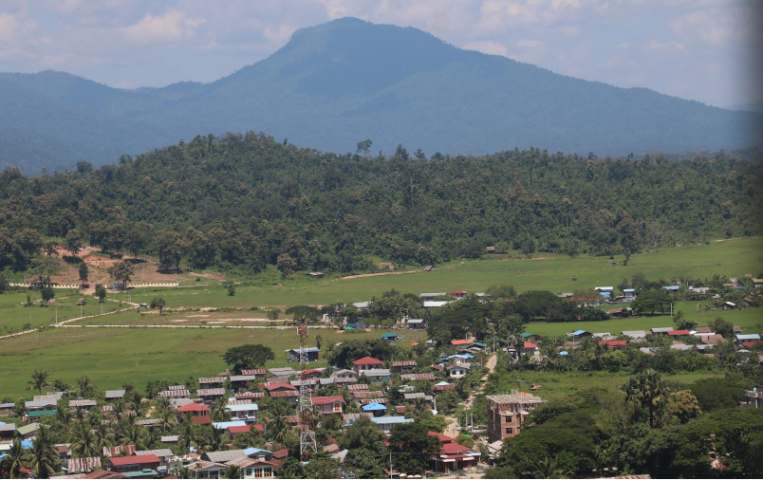 More than 100 Internally Displaced People (IDPs) from Partun, Narpin, Manlu and Kangyi villages in Banmauk Township, Sagaing Region are facing accommodation difficulties.
On 17 April, more than 100 locals fled to Mohnyin. They have been taking shelter in the houses of their relatives and in some villages close to the town, for nearly one month.
"We have to sleep on the concrete floor at the fire services office. Around 15 to 20 people from four or five families have to stay in a room as they can't afford to rent the house," a 60-year-old man said.
Some villagers are renting houses. However, most villagers are still taking shelter in the houses of their relatives.
Some villagers are taking shelter in Banmauk, Shwekyaung village and Pinkhar villages.
On 20 May, the battle between a combined force of the Kachin Independence Army (KIA) and the People's Defense Force (PDF) and the military council kicked off, forcing some locals to flee to Mohnyin. The exact number of refugees is still unknown.
Locals from ten conflict-affected villages in Manlu area of Banmauk Township are taking shelter in other villages. Some villagers are stranded in the battle, according to the IDPs.
Sent by Shanni Voice